Refined Vegetable Oils
The production of Danova oils uses technology of mechanical pressing. The finished products are bottled in PET 0.95L and 5L wares. Refined regular oils have an enjoyable sunflower scent and are recommended for salads. Refined and deodorized oils are perfect for any dish, as they do not have a specific taste or smell to the oil.

Refined and deodorized sunflower oil, 0.95L
In addition to basic products, Danova offers environmentally friendly fuel from sunflower husk and sunflower meal oil cake for the production of compound feeds.
Sunflower press cake
Danova sunflower meal oil cake contains a minimum protein of 29%. It can be used for the production of compound feed.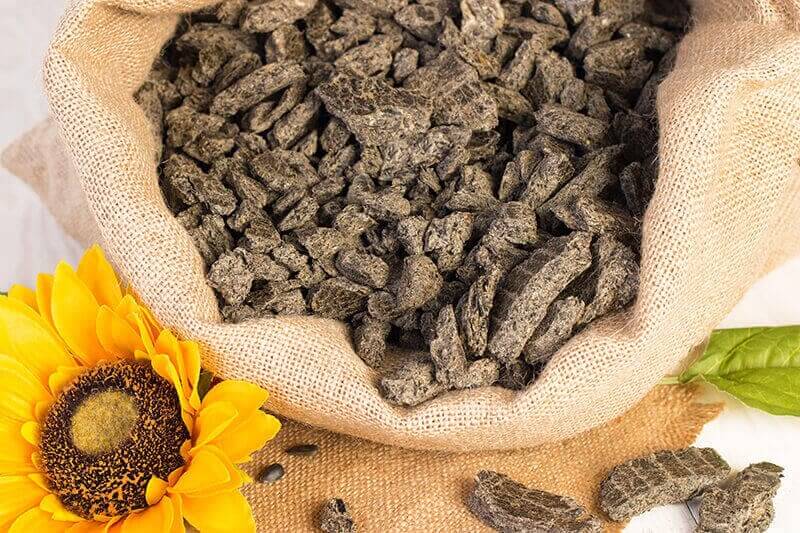 Briquettes
Danova heating briquettes made from sunflower peel are 100% environmentally friendly. Can be used in any type of stove.